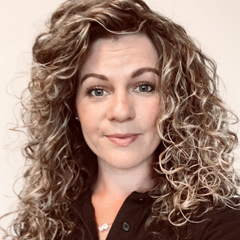 STEPHANIE THON
Sports Therapy BSc Hons
07976 127895
Since graduating from her Sports Therapy degree in London, Steph is the Head Therapist and co-founder of Fit Performance gym. She has worked with elite level athletes in various sports including West Ham United Football Club.
Steph has a particular flare for assessing biomechanics and is familiar with assessing imbalances and movement patterns in Olympic Weightlifting, Powerlifting and sporting activities. Steph also has a competitive background in ice and roller hockey having previously represented GBR. She works closely with strength and conditioning coaches to optimise recovery and achieve any desired goals. Steph also teaches sports therapy at diploma level for VTCT.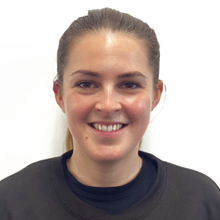 HANNAH WELLS
BSc (Hons) Sports Therapy
01268 533 337
Hannah is a Sports Therapist who graduated from London Metropolitan University in 2011 and has previously worked at Southend and Basildon Rugby Club.
She offers treatment and rehabilitation to a wide variety of sports injuries and aims to restore clients to their pre injury state in the quickest and safest possible way. Even if it is just tense muscle you need working on to help you better yourself in your chosen sport, then Hannah provides sports massage to help you.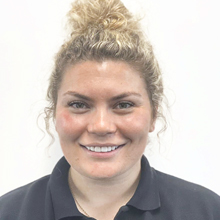 JEMMA PEMBERTON
BSc (Hons) Sports Therapy
MSc Strength and Conditioning
01268 533 337
Jemma is a sports therapist and strength and conditioning coach. She works with elite athletes at Chelmsford Chieftains ice hockey team, Saracens Academy, GB bobsleigh teams and Wimbledon Tennis Championships as the member of the Strength and Conditioning Team. She also has previous experience working with semi-pro rugby teams.
She offers treatment and rehabilitation for a wide variety of sports and aims to get clients back fitter and stronger than before.